it's time to relax again!
the boys big birthday party is over. it was a great day for all of us but there was also a lot of work to do. And the actual "work" began weeks before.
my boys were born on the same day in may 2006 and 2008. so they are 2 and 4 now.
it was a huge huge coincidence and not planned but is funny for everyone when i talk about it.
but some things make it the parties quite tough. we need to bake two birthday cakes, twice the presents and lots of space because each child invited 8 friends. makes 16. plus the parents because the party was on a sunday and we didn't want to disinvite the adults. we had to pray for sunny weather but weren't loud enough. In the end it rained the whole day.
mats godaunt purchased the big blue ballons that are a must each year and a big tyrannosaurus rex balloon.
it all began when i came back from a trip to london and brought home this wonderful
book
the boys loved so much about the story about the dinosaurs that i decided to do dinosaur birthday party.
that was when my research about dinosaur games, goodies for the big kids, goodies for the small kids, and cakes began. and i found a lot. i bought these funny 64 dinosaur magazines at ebay for only 1€. will have enough till the boys are 18. but they were perfect for my goodie bags.
i cut out some of the pages and glued them on the goodie bags for the 4-year olds.
these were for the 2-year olds...
i put in a dinosaur quartet, dinosaur tattoos, a small dinosaur book and some dinosaur sweets.
but of course we needed some huge dinosaurs. so we created some and drew them on a green cardboard.
i had lot of littlehelping hands.
and decorated them...sorry for the bad quality but i had to use my iphone-cam.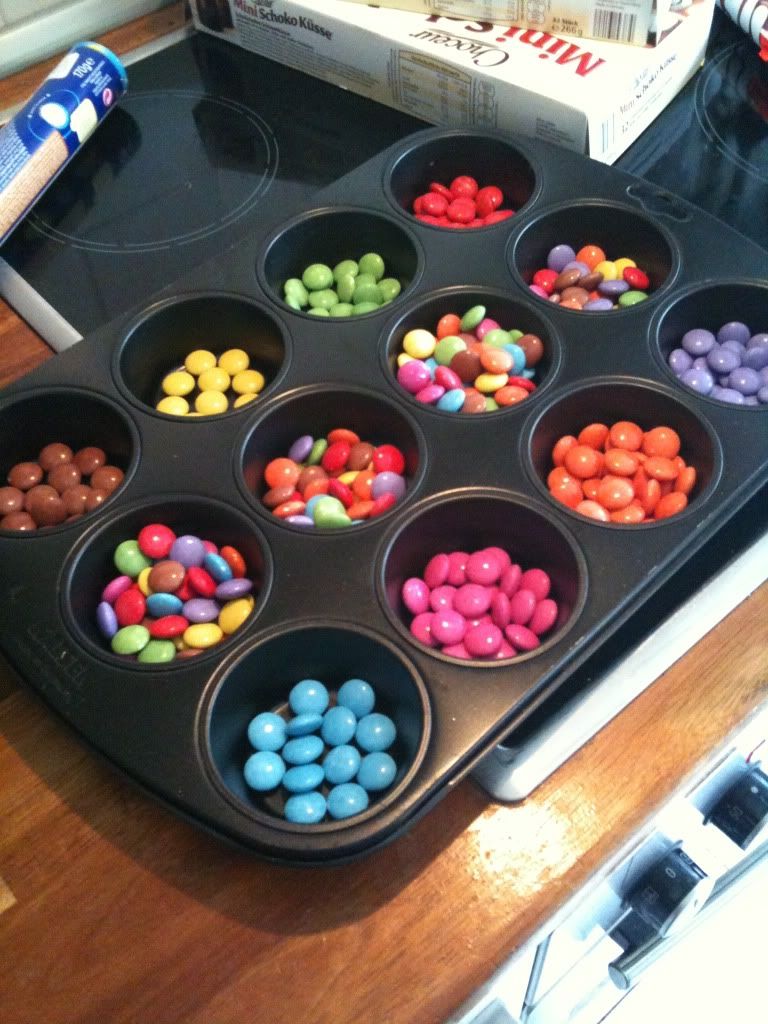 at the end came out something that looked a bit like a dangerous dinosaur, doesn't it???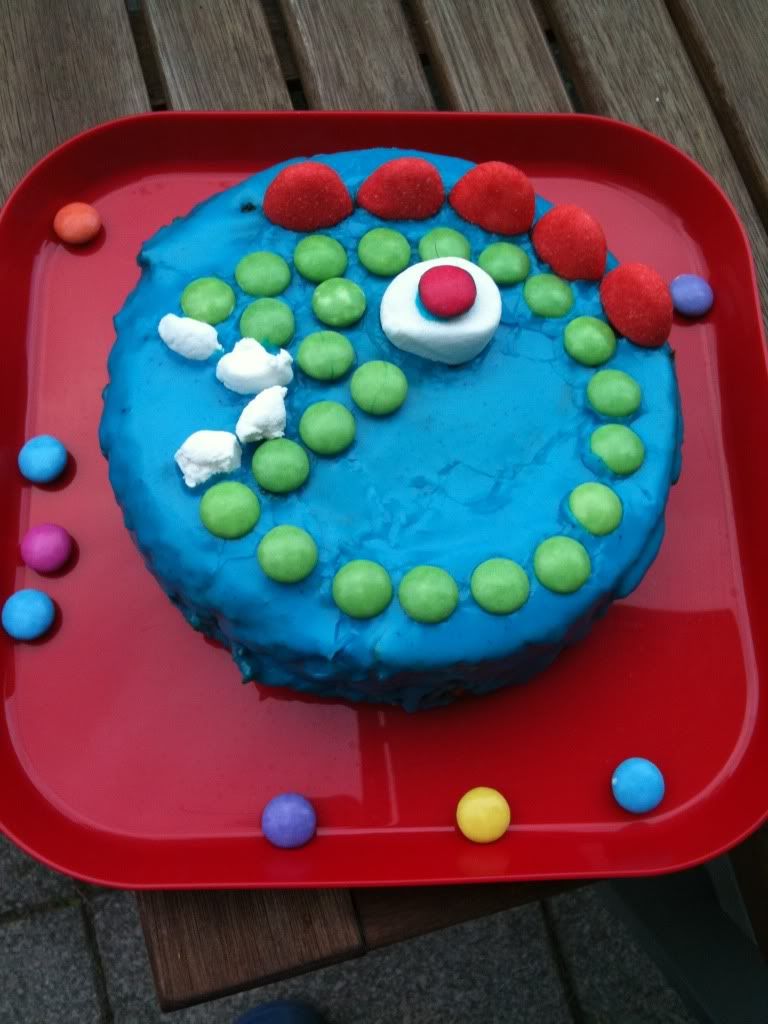 and this one shall be a truck...
at the end of the evening i decorated the table
in the morning of their birthday we woke up the kids. and they were so excited!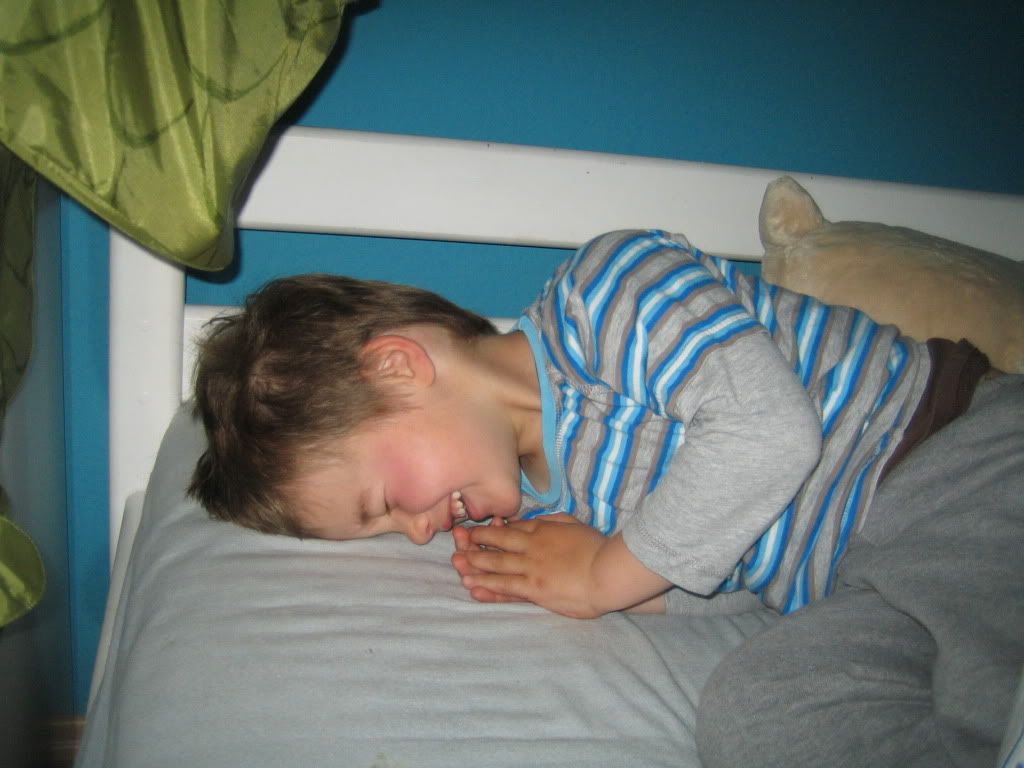 tim could hide that at first...
but when they came down the stairs and saw t-rex they were both thrilled.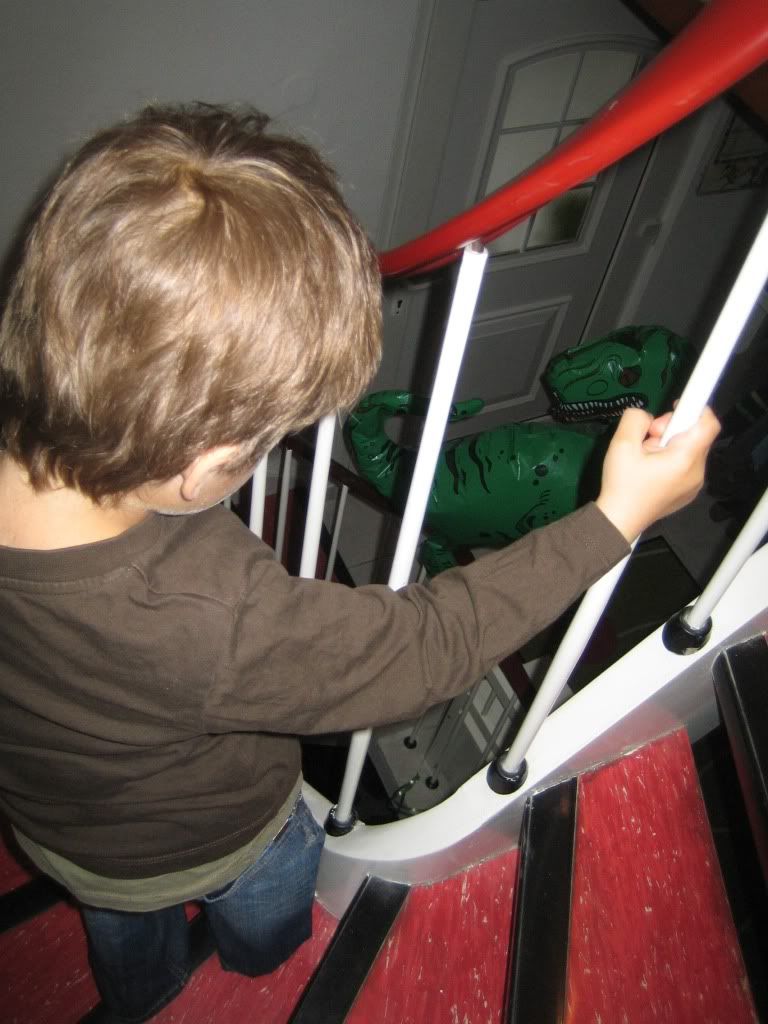 and there were presents waiting for them.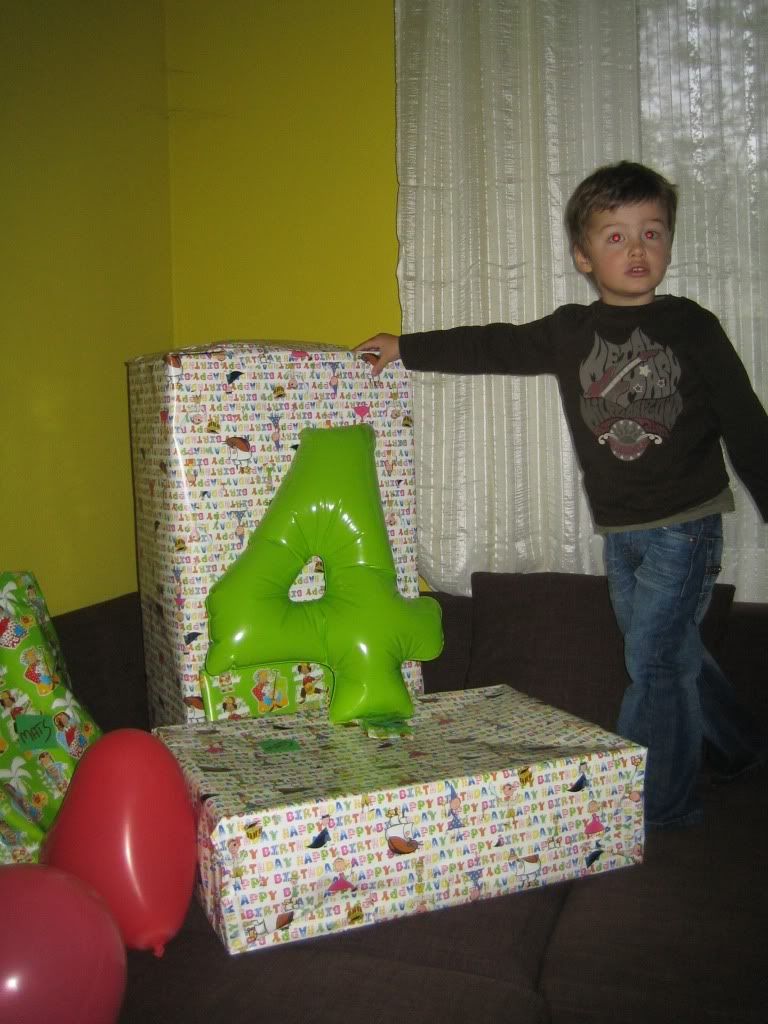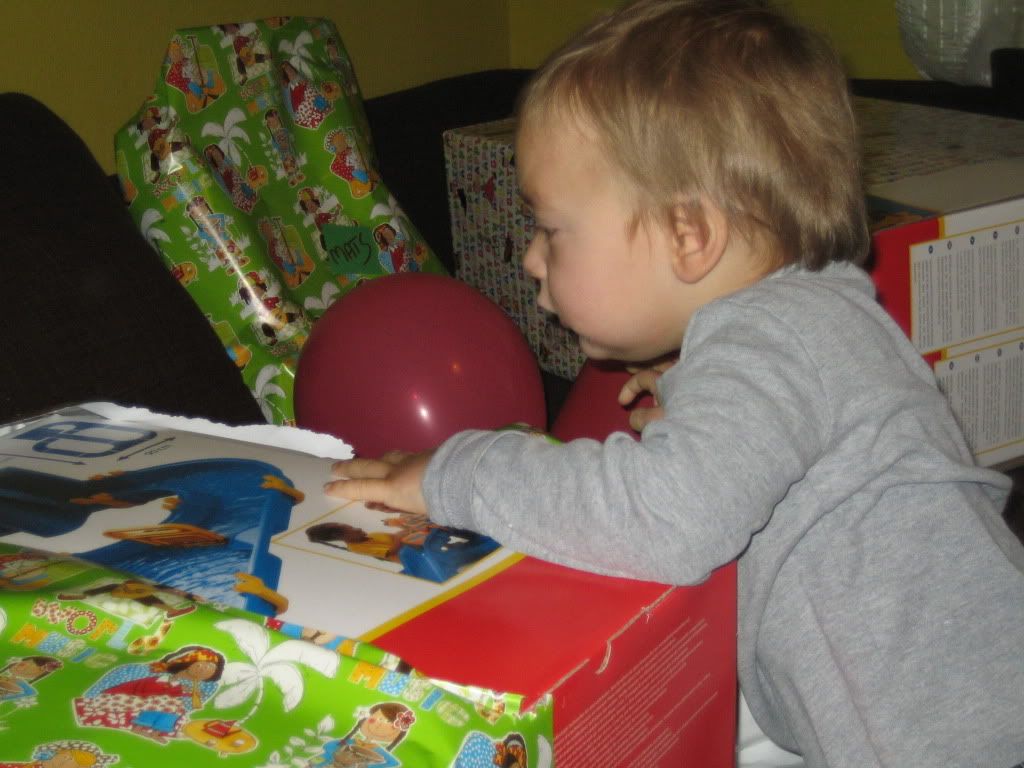 we killed some cake for breakfast.
tested the presents...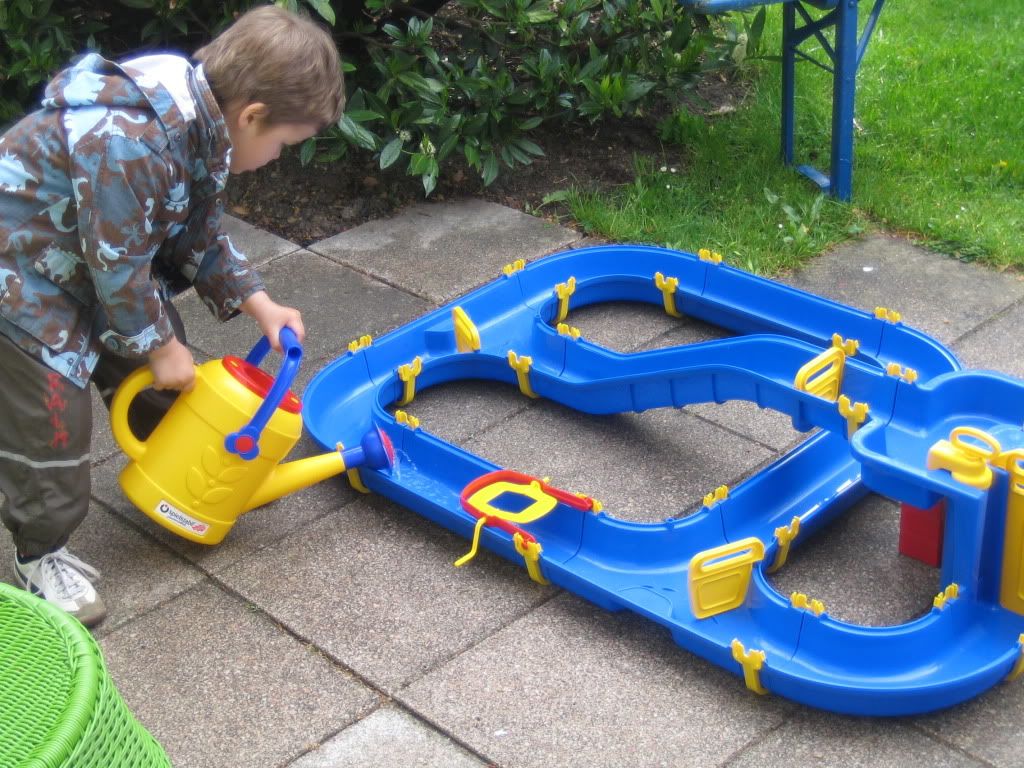 decorated the front garden...
then we waited for the guests to arrive. i told them to bring along a small shovel to be prepared to do some dino digging.
i buried a lot of small plastic dinosaurs in our sandbox. each child could dig out two.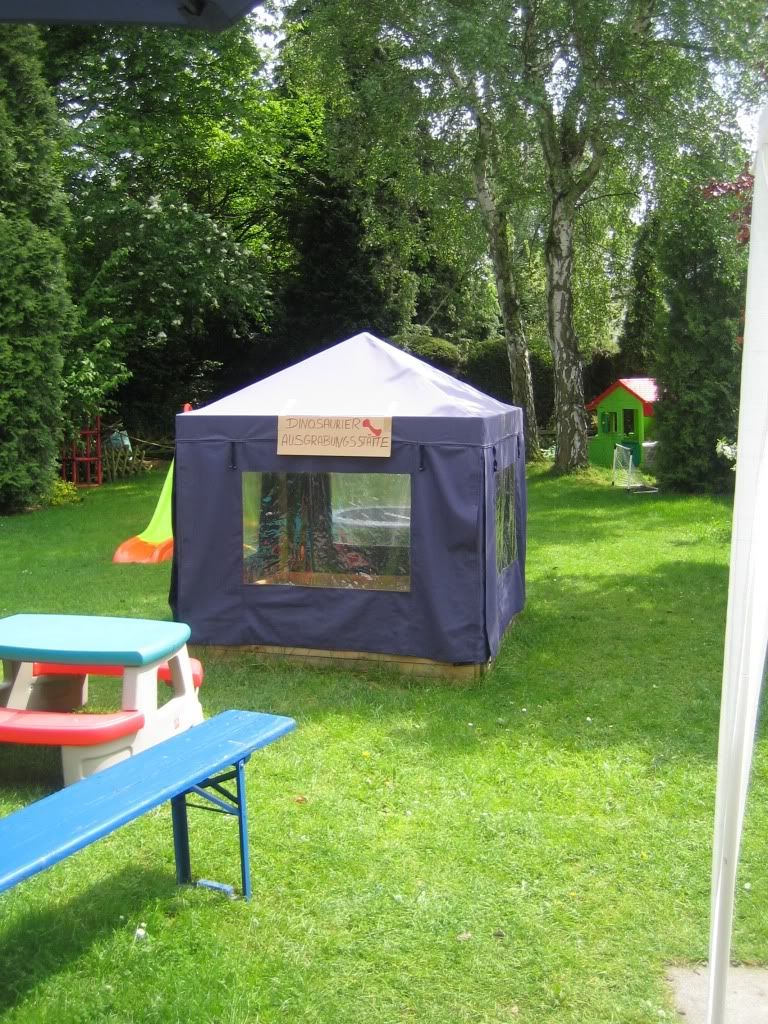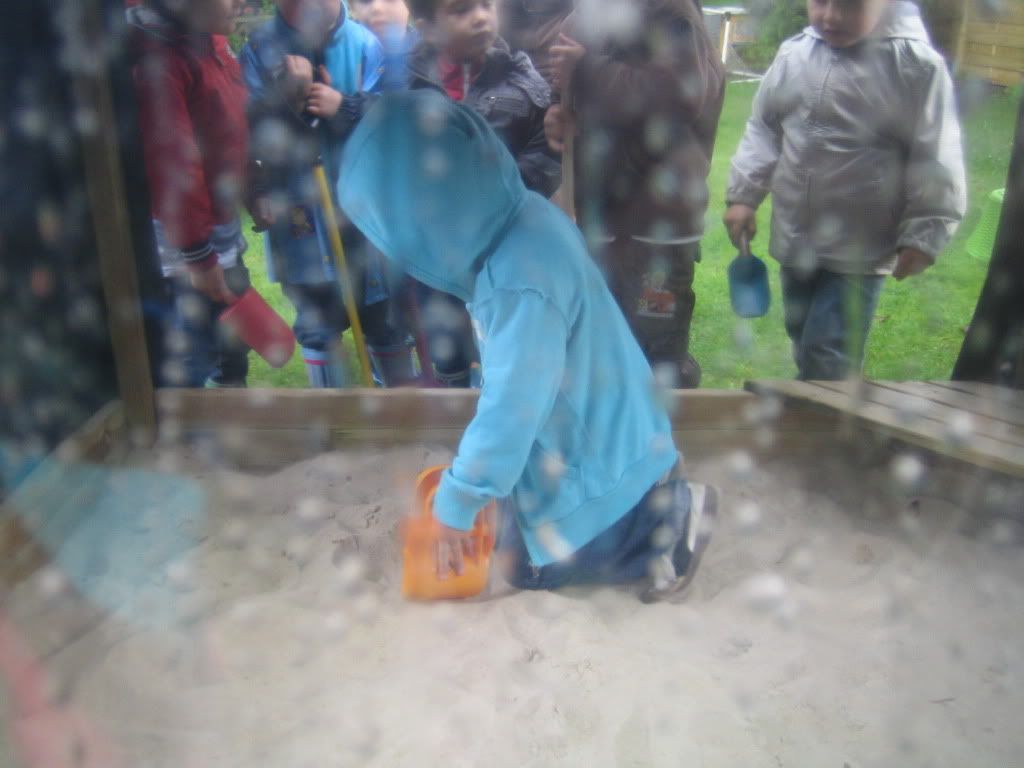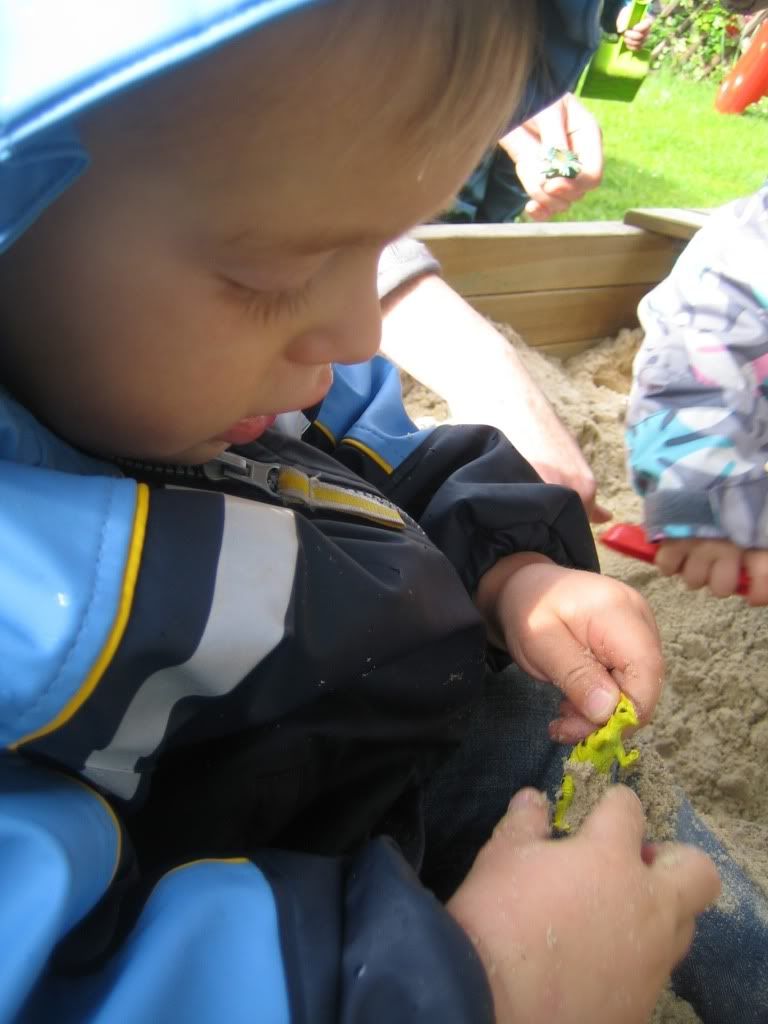 then mats and his friends and their shovels left for another dinosaur excavation. we had heard that dinosaurs had lived around the corner and bones could be found there if they would dig enough. and can you imagine that? everyone came home with a real big bone! that was exciting for everyone!
the kids were thrilled! we put in some red food coloring to make it look more real and buried the bottle in the ground.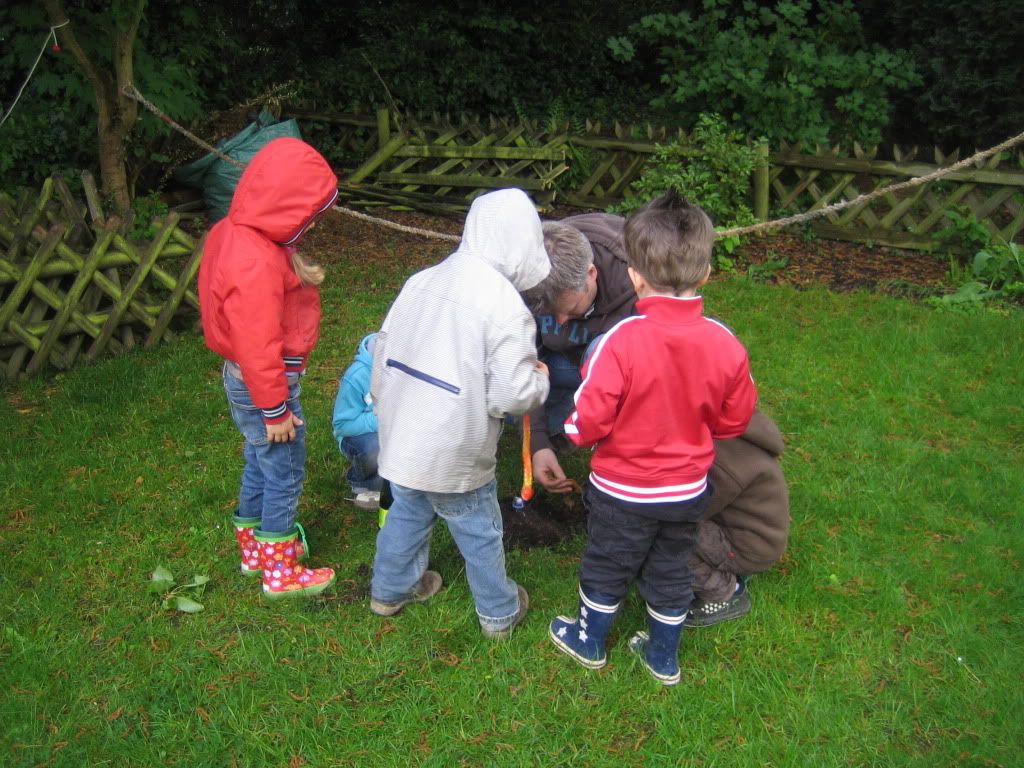 and at the end of the day we had a barbecue, happy kids and one year time till the next big birthday...